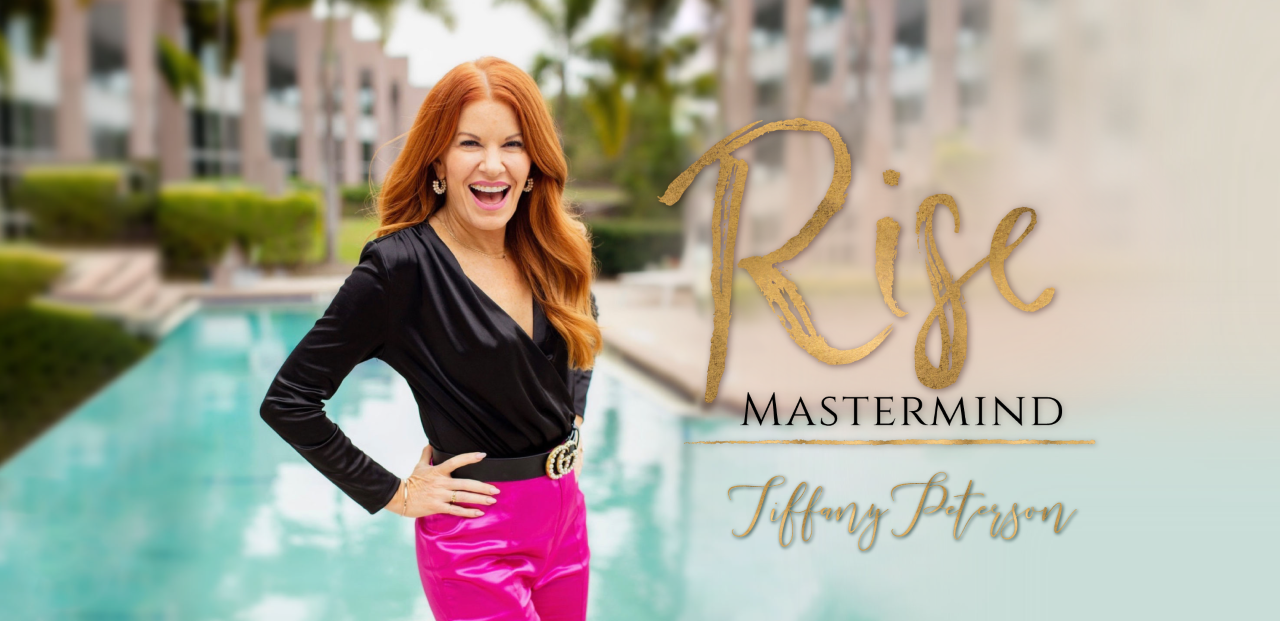 Are you ready to rise to your next level?
I'm thrilled to share with you this brand new opportunity to help you gather with an intimate group of positive, like-minded people. Doing so will have an incredible impact on your thoughts, actions and results. The power of a mastermind – it's one of the go-to success strategies to help you achieve what you desire faster, with more ease and truthfully more joy and fulfillment than doing it on your own.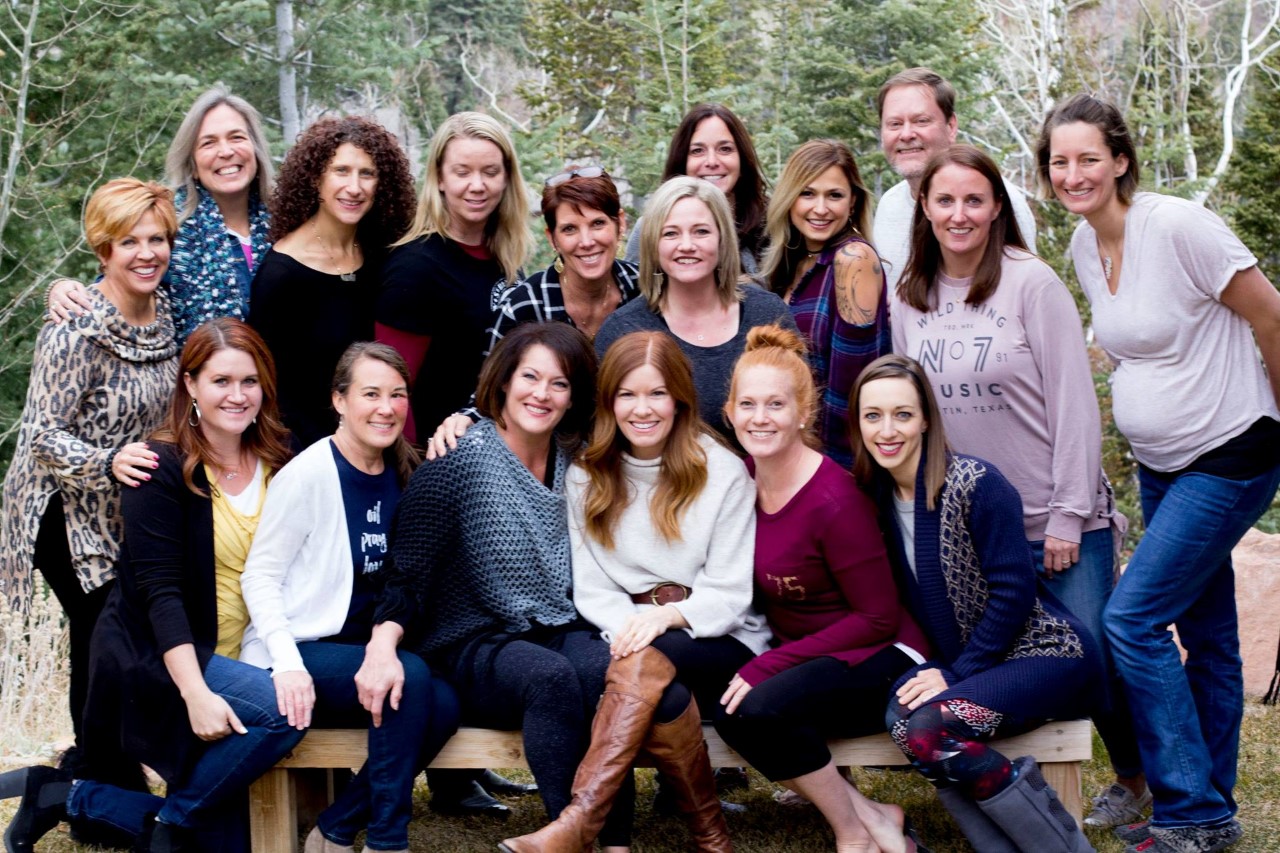 Coaching with Tiffany Peterson is the best personaal & professional decision I've made to date! My return on investment has been beyond AWESOME! I achieved a dramatic increase in my sales, which continue to trend upward every month alongside my growth as a leader and business owner. Tiffany has the ability to turn the light on inside of us and face any mountain we wish to climb!
Tiffany Peterson is an outstanding coach. I hired her to help me move forward in sales and after just ONE month I made significant results that ended up generating thousands of dollars in income. The money has been valuable, but really it's the skills that I'm most proud of that I learned and developed that I now apply to every aspect of my life to make my dreams a reality. I've increased momentum so I'll definitely be staying close to Tiffany for accountability!!
Support is key to our success — as Napoleon Hill has so passionately taught in the classic study, Think and Grow Rich, masterminding is one of the core, key success strategies of all time in bettering your life and increasing favorable odds in your results.
Hi, I'm Tiffany Peterson, seasoned Life and Business Coach — and I am passionate about helping others overcome their limiting beliefs and behaviors, develop solid self worth + success habits, and create sustainable sales strategies to achieve their business goals.
I've facilitated multiple masterminds over the years and I believe in this principle completely. I too have participated in them for my own growth and seen fantastic results — as well as cultivated incredible relationships and friendships that have brought joy and business opportunities to my life. That's one of the biggest bonus benefits to a mastermind — expanding your network with incredible humans!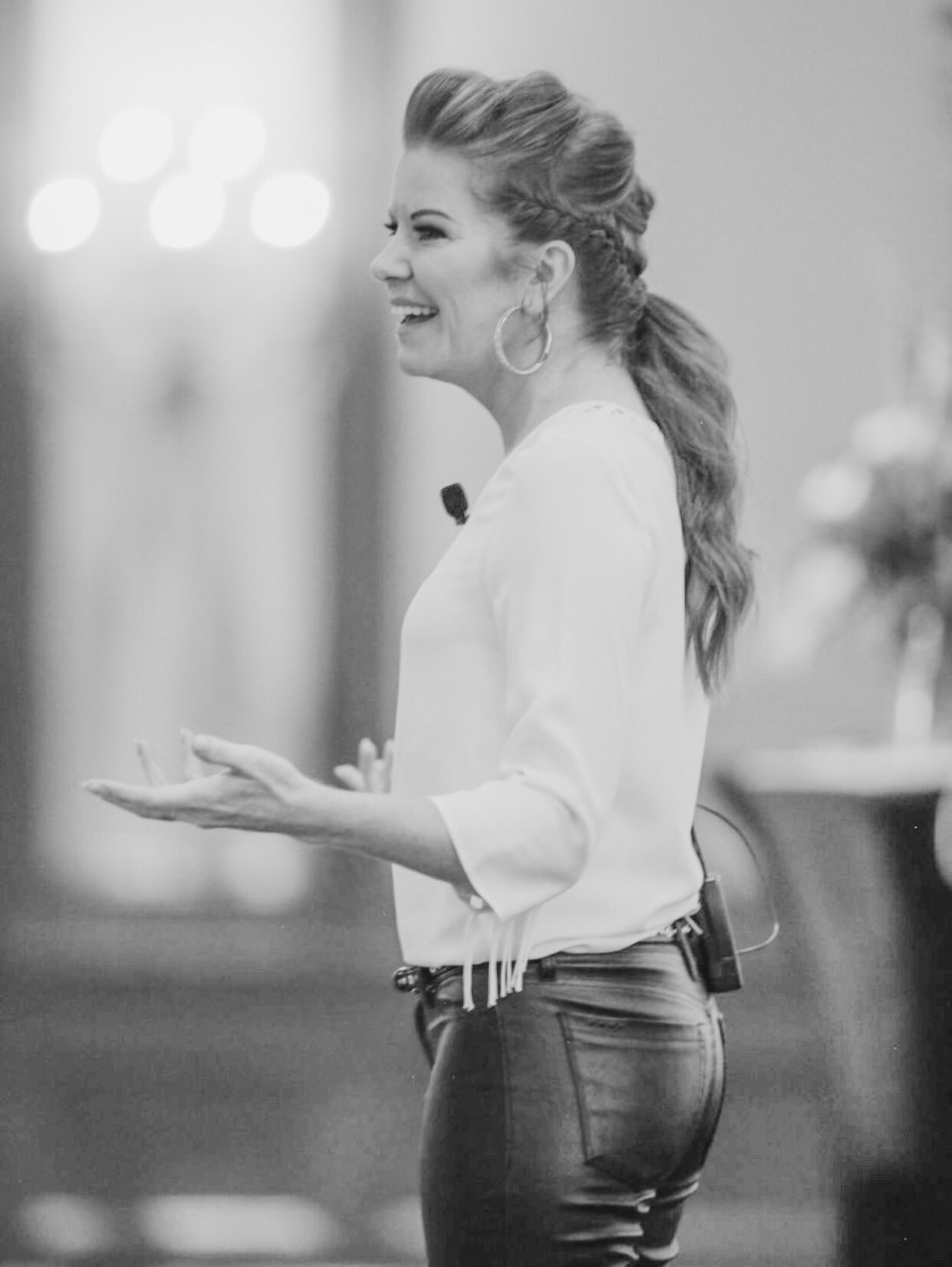 Are you ready to grow?
Achieve your goals faster and with more ease and joy?
Expand your network with positive, like-minded people?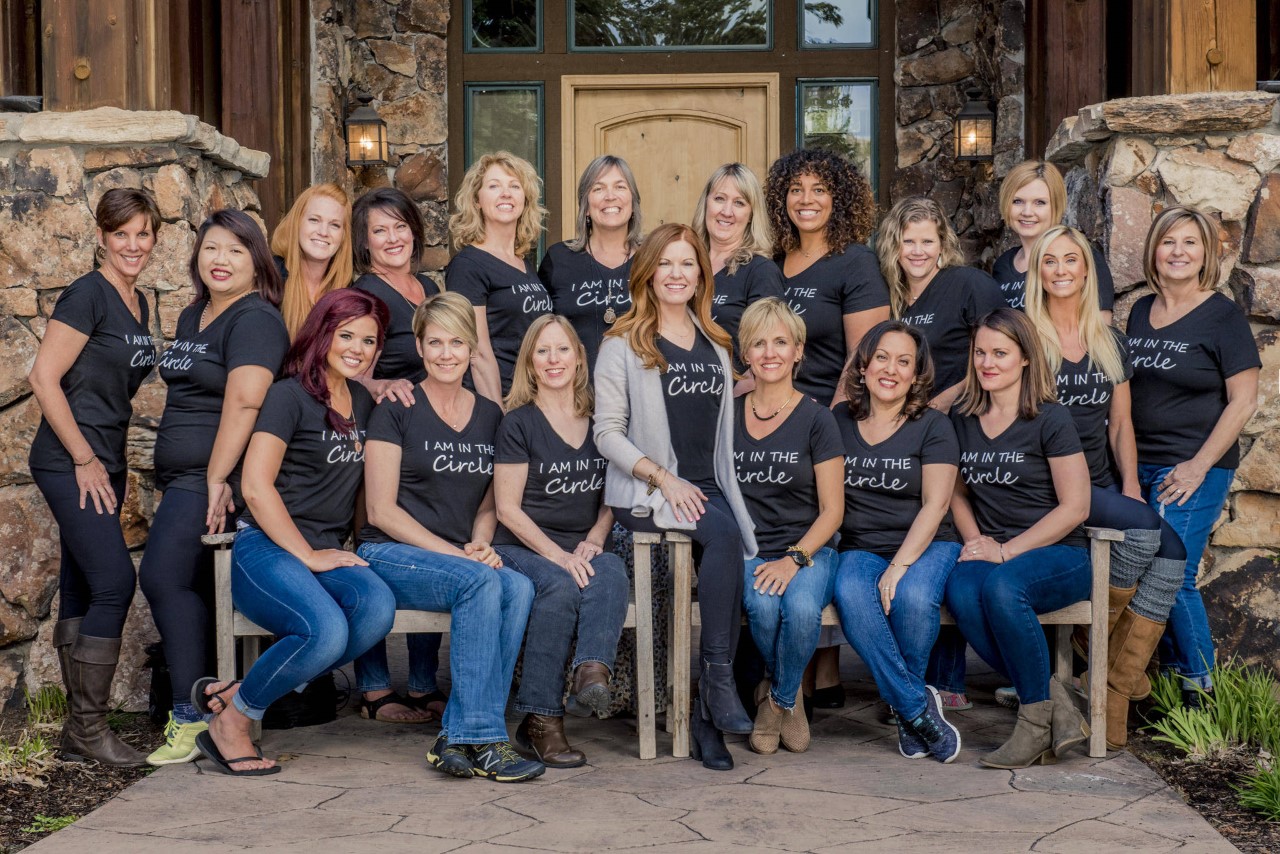 I love Tiffany Peterson's unique talent for transforming people from the inside out. She helped me on a persona, spiritual, and business level take my results to the next level. Tiffany has taught me to believe in myself that I can be, do, or have anything I want. She will help you do the same!
I absolutely recommend Tiffany Peterson as a coach. She always comes from a place of service. She helped me exceed all of my sales & financial goals for my personal development center in India, while she also helped me put my own self doubt to rest. I will always owe part of my success to her!
If this speaks to you, I'd like to share with you this opportunity to grow in this season.
Here's what you can expect —
Twelve weekly Zoom meetings with myself and fellow participants in the group.
Weekly Zoom meetings are approximately 90 minutes to 2 hours long, including a weekly lesson and open masterminding time.
The space to share your needs, goals, and challenges to be brainstormed amongst the group to help you with connections, ideas, and support as you move forward.
Three Create + Completion Days — these 4-hour focused days will help you create or complete tasks, ideas, or projects. You will get so much done and into massive momentum! These are amazing!
Private Facebook group for sharing and collaborating outside of our weekly meetings.
Fun, joy, accountability, serious progress and a LEVEL UP in your life, business and most important goals!
Intimate size mastermind with a maximum cap of 20 participants.
Experience 6 guest expert training calls with first class industry leaders such as Dr. Benjamin Hardy, Randy Garn, Kute Blackson, Brooke Hemingway, Amberly Lago and Sarah Foley.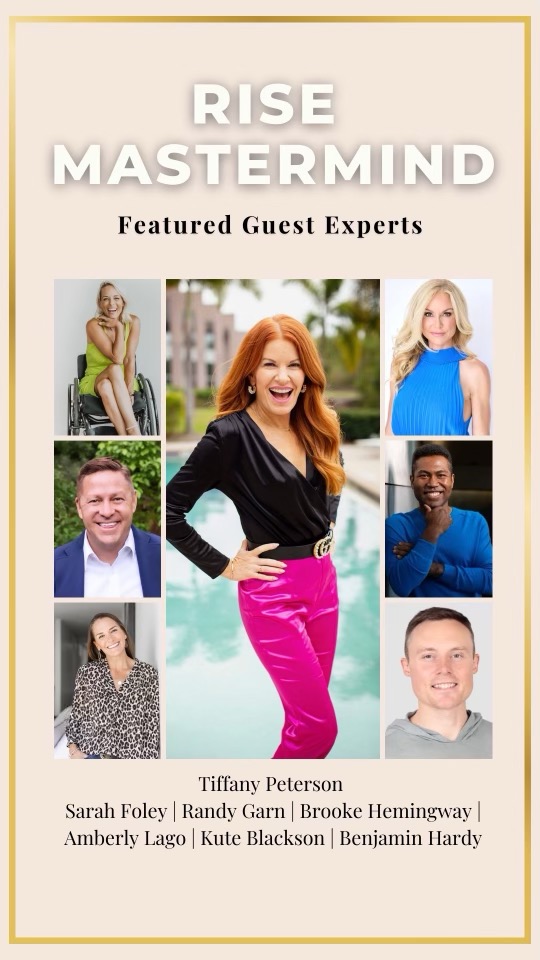 Here's what is expected of you —
You attend at least 10 of the 12 weekly meetings. Ideally all 12 of them, yet I understand if you have travel plans or a personal commitment on one or two of those weeks. Commitment to attend is key.
You show up to support, encourage and actively participate within the group.
You're open to grow, receive and allow yourself to have more joy, love and success in your life. Perfect? No. Committed? Yes.
You're willing to invest 15 minutes a day (or more) into your own daily success habits.
You're willing to invest in yourself and your future. The tuition to participate is $2,995* for this mastermind.
(*payment plan available)
CUSTOMIZED COACHING
MASTERMIND SUPPORT
BIG BREAKTHROUGHS
It's time to rise and create your next level!
Do you want to claim one of these spots?
start the application process now
Let's set you up to win in the second half of 2023 — it's time for a reset and new beginning!
Mastermind begins Tuesday, June 20th and is every Tuesday through September 5th!
In this world, there are many "good" coaches. There are even some really "great" coaches. And then there is Tiffany Peterson. She is by far, in a class all her own.
I've participated in her month-long challenges, attended a day-long workshop and own several of her digital programs. But it wasn't until I worked with her one-on-one that I experienced the fullness of what this powerhouse can *really* do. To say she blew me away is an understatement!
Tiff is the equivalent of a nuclear wisdom bomb wrapped in a cozy, blush pink love blanket. And if you take consistent action on what she encourages you to do, you WILL get the results you want – I definitely did!
Coaching with Tiffany Peterson is by far, the best investment I have ever made for myself and my business.
Tiffany's coaching, trainings and friendship have moved me through multiple blocks that I was creating in my business. She has a way of gently guiding you to find the answers that you already have, but are not seeing. She gives you tangible steps to do the work, to take daily action and to break through the story that is hold you back. When you spend time with Tiffany you get an invitation to step into the abundant human that you are meant to be. She will stand next to you as you begin to step into being HER, the future you that is waiting.