What would happen if you owned your voice completely?
I met today's guest about 10 years ago on Facebook, and through the years we've become great friends and I've seen him transform his life and business in amazing ways.
Sean Whalen is the unapologetically direct CEO of the internationally renowned coaching and consulting company Lions Not Sheep. His social media videos and posts have been viewed over 310,000,000 times and every day tens of thousands of people across social media view his messages on politics, business, life, fitness, and family.  
Sean coaches & consults with entrepreneurs and corporations all across the planet on their social media marketing, branding and strategies. Sean is also an active and sought out public and motivational speaker and has spoken with sports teams, schools, sales organizations, executive management teams and military groups just to name a few.
Sean is the proud father of 3 little hell raising children, 4 horses, 3 dogs and calls the beautiful mountains of Utah home.
This conversation is a powerful call to action to own your voice, find your path, and live your truth.
"I care that my children watched me live my life all in and they're inspired to do the same."
listen on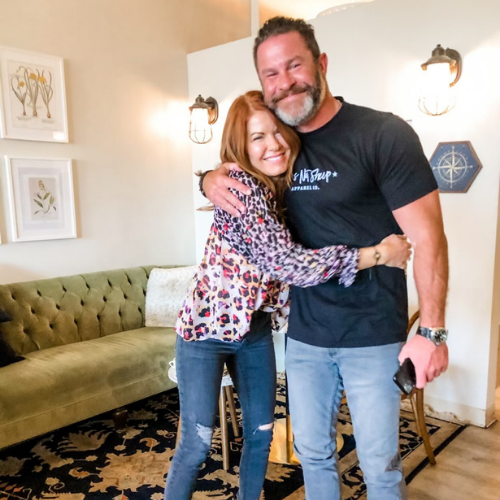 Show notes:
Sean's personal journey of navigating through a midlife crisis (2:35)

How Sean designed his first t-shirt for his multi-million dollar company (7:40)

How to let spirituality guide your biggest decisions (10:50)

Daily practices to plug into the divine source (16:30)

How to find the courage to own your voice (21:40)

What to do when you are scared of being judged (33:28)

How to get out of a dark place (42:30)