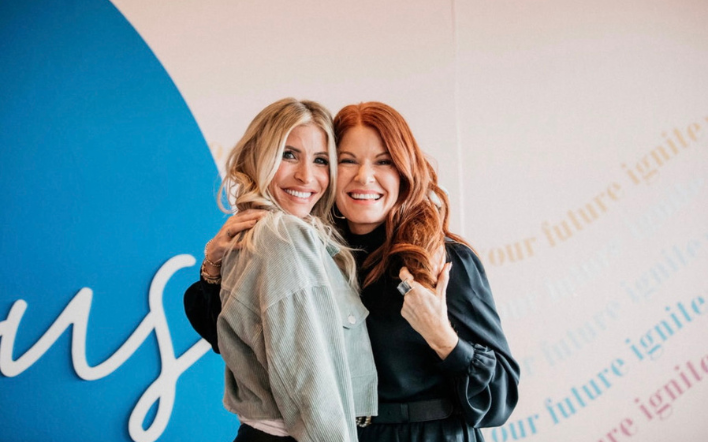 Loving ourselves can mean a lot of things.
The idea of being fit, beautiful, successful, and smart can be overwhelming. It's easy to look at people who seem to have it all and think it's just a luck of the draw. But when I met today's guest at an event we both spoke at, I loved her take on this so much, I knew I wanted her to share it with you.
Heidi Powell is the ultimate female force. She is a trainer, transformation specialist, mother of four, savvy businesswoman and entrepreneur, author, nutrition nut, and overall health guru. Heidi became a fixture in America's living room as she worked side-by-side Chris Powell on ABC's hit show, Extreme Weight Loss. Heidi empowered thousands across the globe as the matriarch and tour de force for the often-struggling participants, serving as their daily fitness coach, voice of reason, and biggest cheerleader. 
This conversation is about the journey to purpose, health, and joy and why it's okay for it to be winding, unique, and one of a kind. Heidi is a bright light and I know you'll connect with her story, her wisdom, and her joy.
"I am always going to be a work in progress."
listen on
Show notes:
Why making mistakes helped Heidi get to the path she is on (2:15)

Heidi's tips for releasing shame and loving yourself (12:00)

The connection between addiction, perfectionism, and self-esteem (19:05)

Habits that keep you grounded in your self-worth (21:07)

Where self-sacrifice can go too far (26:55)

What happens inside Heidi's 60 day challenge (32:00)

Tips for getting back into your healthiest habits (36:27)