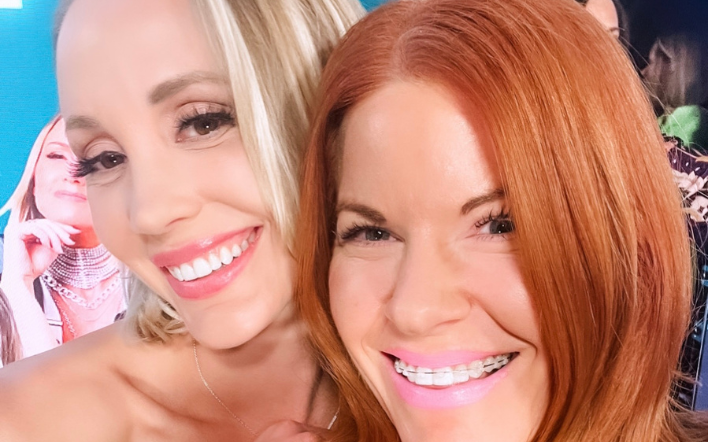 Without our health, it's hard to focus on anything else.
I met today's guest at a good friend's event, and it has been a joy to get to know her since. She appears like a super success from the outside, but when you hear her authentic story, you'll understand what it's taken for her to create her current life and business.
Rachel Scheer is a Functional Medicine Nutritionist who received her degree from Baylor University in Nutrition Science and Dietetics and became certified in functional medicine through the Kalish Institute.
Rachel's journey as a nutritionist began in bodybuilding and athletic performance, however, a couple years into her practice she began to suffer from severe gastrointestinal dysfunction (IBS.) After many false diagnoses, spending thousands of dollars on doctor visits and tests, and one doctor even suggesting the removal of her entire large intestine, Rachel decided to take her health into her own hands.
Rachel says "using a functional approach and focusing on the health of the gut microbiome saved [her] life. All disease begins and ends in the gut, so rather than putting a 'band-aid' over an issue I.e. medications/drugs/surgery, we need to get to the root cause and that's what functional medicine comes in. My gut issues came from a bacteria imbalance or gut dysbiosis, and once I was able to address that through diet, stress, supplements, and lifestyle changes I was able to heal my body, avoid surgery, and come off dozens of medications I was put on over the years."
In this episode, Rachel shares how she learned to create a growth mindset, heal her body, grow an aligned business, and become the leader she is today.
"I'm going to be the one who's going to have to fight for myself if I want to truly heal."
listen on
show notes
How to develop a growth mindset if you weren't raised with one (3:15)

Why you don't have to be the best in your field in order to help people in a big way (8:45)

Rachel's story of healing her gut through functional medicine and an honest look at her life (12:00)

The connection between your gut health and your mood (21:20)

Rachel's top tips for taking care of your gut on a daily basis (26:25)

The 3 key areas of optimal health (30:17)
links mentioned in this episode
follow Rachel
If you enjoyed this episode, it would mean the world to me to see your feedback through a rating and review on Apple Podcasts!