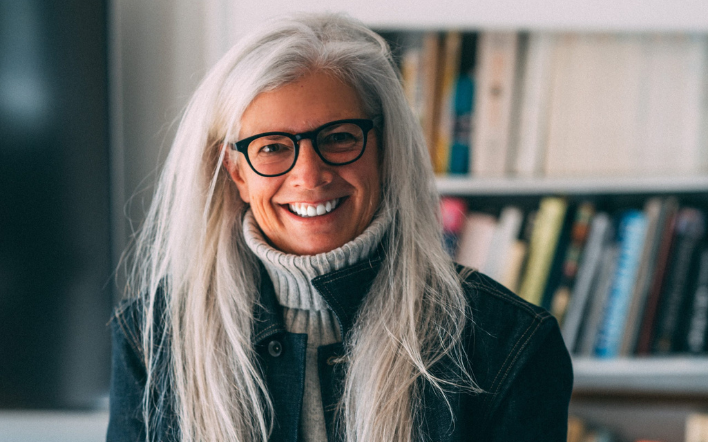 Imagine taking a walk every day for 10 years.
That's exactly what my new friend Libby has done for the past decade. She is an incredible creative director by profession, but she has recently written a book about what she has learned from getting outside to walk every day.
Libby Park DeLana is an award-winning executive creative director, designer/art director by trade, who has spent her 30+ year career in the ad world. She was the Director of Design at MullenLowe for 15 years, then went on to co-found the agency Mechanica. Libby's work has been featured in The One Show Awards, CannesLions, and in publications including D&AD, Fast Company, Ageist, Graphis, and Communication Arts. She has been profiled by the BBC Radio 4 series The Chain and several podcasts.
Libby is committed to purpose-driven organizations. She is currently on the Board of Directors for BlinkNow and The Jeanne Geiger Crisis Center, and she is an advisor to It's August. An advocate for female leadership, an aspiring pilot, avid fly fisherwoman, fan of a strong cup of tea and mum to two tall, smart, kind men.
She started walking in 2011 and hasn't missed a day since; as a result, she has walked the circumference of the earth.
This conversation is a beautiful reminder of how we can radically transform our lives through the simplest habits and what happens when we practice staying grounded.
"Staying grounded adds magic to any day."
listen on
Show notes:
Why Libby started going for daily walks 10 years ago (3:30)

The power of ritual in our lives (6:20)

How to avoid decision fatigue (10:10)

The connection between resistance and love (16:10)

The power of being grounded (23:55)

The difference between looking and seeing (26:47)