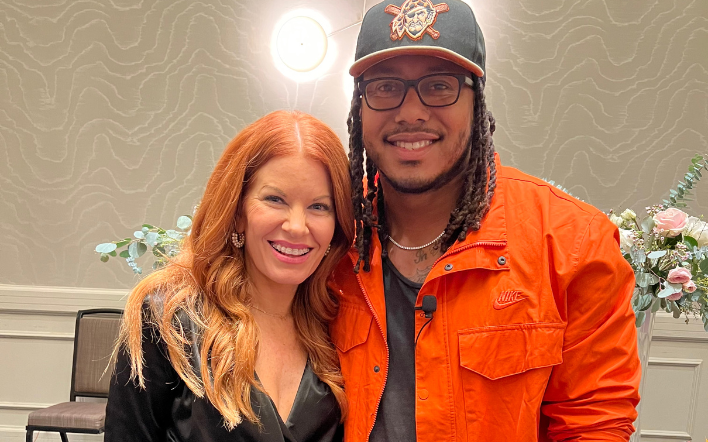 Do you want more peace in your life?
I love today's guest and every time I see him, I get excited. He is a good friend and a light in this world, and I'm so happy to bring him back on the podcast to talk about his new book.
Trent Shelton is a renowned mindset specialist and self-worth mentor. He is a retired NFL player who discovered his true calling by inspiring others to achieve their full potential with a championship mindset. Trent travels the world speaking to packed arenas and and inspiring his audiences with his powerful messages full of courage and wisdom. 
Trent reaches over 60 million people weekly through his hard-hitting videos that resonate with audiences worldwide. He is a multiple-time author and podcast host of the show Straight Up! with Trent Shelton.
In this episode, Trent shares what he has learned from years of practice about how to protect your peace, create powerful boundaries, and live your healthiest, best life.
"Boundaries aren't laws, they're bridges to lead you to what you need in life."
listen on
show notes
The 3 ways to protect your peace (4:15)

A different way to think about boundaries allowing you to be abundant (8:50)

What Trent learned from his first ever speech (18:30)

What it looks like to protect your soul (21:48)
Links mentioned in this episode:
follow Trent
If you enjoyed this episode, it would mean the world to me to see your feedback through a rating and review on Apple Podcasts!