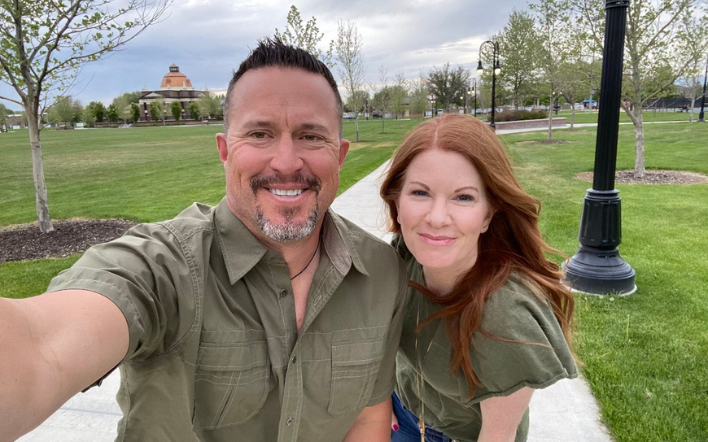 I want to introduce you to my love.
One of the most requested guests for the podcast this year has been my husband. As I've shared our love story, through dating and engagement to our recent wedding, I've gotten lots of questions about how we met, what our dating experience was like, and how we made the choice to get married. I invited him onto the show to answer some of your questions and he said yes.
In this episode, Brett and I share the story of us meeting, dating, and making the choices that led us to the partnership we have today. We broke up this show into two parts so that we could answer more of your questions, so be sure to listen to part 2, which will drop soon.
"What I love about our story and what I love about divine timing is that we had the opportunity to become really great friends."
listen on
How my husband and I met (1:50)

Why I felt like he was the safe guy when we started dating (13:05)

The moment that I realized the relationship was special (15:50)

The power of who influences you (19:10)

The story of our first date (23:20)

How Brett chose to date after his divorce (27:10)

The benefits of dating at an older age (30:30)