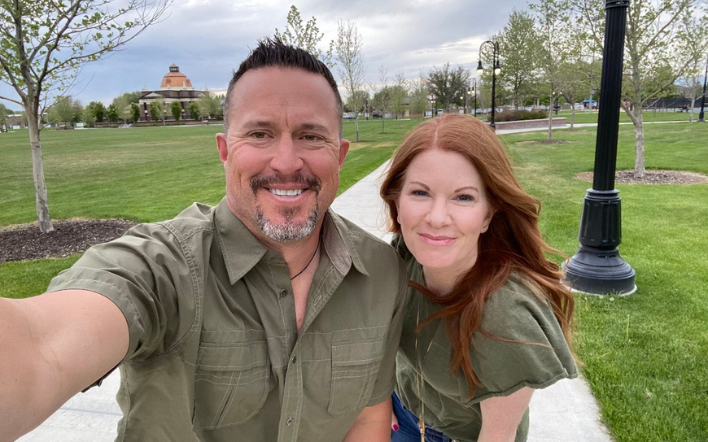 We're sharing more about our dating story.
One of the most requested guests for the podcast this year has been my husband. In this part 2 episode of telling our love story, we answer your questions about how we dated, how we decided to get married, and some things we've learned along the way 
In this episode, Brett and I share the stories of how we became the people we are today and how that led us to each other as partners. We broke up this show into two parts so that we could answer more of your questions, so be sure to listen to part 1 as well.
"You are good about staying present and staying in it."
listen on
What values-based dating is (5:45)

How we prepared ourselves to date each other (7:20)

How abandonment wounds show up in relationships (13:30)

Ways we deal with fears in our relationships (22:20)