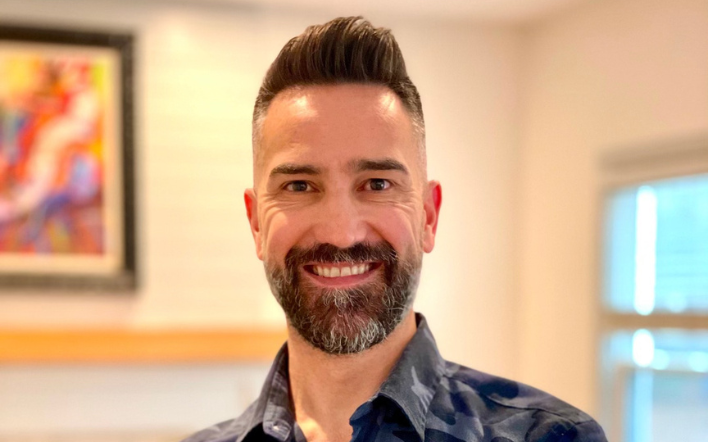 What has it taken to get you to where you are today?
I met today's guest earlier this year and I was so impressed with his energy and presence right away. When I learned his story, I knew I wanted to share his wisdom with you on the podcast, and today is the day. If you've had a dream for a long time, but you've felt like you don't have what it takes to make it happen, this conversation will change your mind.
Rudi Riekstins is an entrepreneur, international speaker, author, and coach. For more than two decades, Rudi has impacted thousands of people, who have experienced powerful transformation through his training, online courses, group and private coaching. 
​Rudi is a leader called upon by leaders. Awarded Top #5 Coach by Thrive Global [alongside Tony Robbins, Jim Kwik, and Natalie Ellis] and honored by Business Insider as a Top 20 Thought Leader in 2021 [alongside Deepak Chopra, Lisa Nichols, and Dr. Joe Dispenza]. Rudi has consulted and/or coached start-up entrepreneurs, creatives, public figures, all the way through to billionaire CEO's on living more intentional purposeful lives.
​Rudi coaches his clients on becoming the most successful person they know, instructing and inspiring them not just to survive, but to thrive in any environment, situation, and relationship. He advocates that the only way to achieve this is by bringing mindfulness and consciousness into every aspect of daily life, especially within business. 
​Rudi Riekstins is the co-founder of the InPowered Life Podcast, Inpower University, a virtual platform educating the world how to tap into their personal power, align with their purpose and create ease, joy, and success in their lives through spiritual awakening and self-mastery. 
 In this episode, Rudi shares how he learned to overcome negative thoughts about himself, go after his dream, and make it a reality. More importantly, he shares how he still today uses the same tools to keep his dream alive.
"

We get to react to who we're going to be or we get to intentionally create the life we want to have."
listen on
show notes
The difference between believing what you know is true versus believing what your mind tells you (9:30)

How to prime your brain to recreate how it reacts to circumstances (15:04)

The crazy story of Rudi's first public speaking experience and what came from it (35:30)

What happens when you care about customers and connect with them authentically (42:00)
Links mentioned in this episode:
follow Rudi
If you enjoyed this episode, it would mean the world to me to see your feedback through a rating and review on Apple Podcasts!