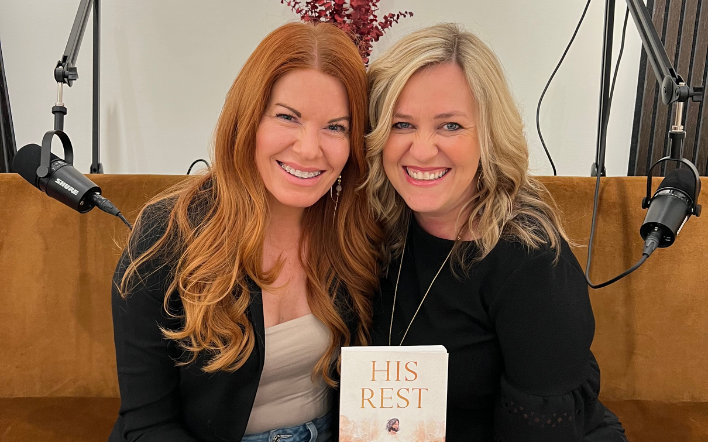 What is your relationship to rest?
We're posting a bonus episode this week on a Sunday because I've got an extra special conversation to share with you and it's a little different than our usual topics. I'm talking with my dear friend Ashlee Miller about Jesus, the rest He offers us, and how we're already worthy of the rest we need.
Ashlee Miller was raised to be an entrepreneur while growing up on an Idaho potato farm and has not stopped thinking about business and faith since. She understands the beauty of faithfully planting, nurturing, and harvesting, all while trusting God. She loves helping clients move forward to have greater peace, balance, and abundance. Ashlee's Marketing degree and her desire to help others have allowed her to create multiple successful business ventures, all while keeping family first.
Ashlee is the author of the Hearing Heaven Revelation card deck and enjoys speaking at women's retreats and meetings. She has deep humility for the tiny role she feels called to play in helping others realize Jesus's deep love for them. She attributes success to Him, with gratitude for allowing her to play a small part. Ashlee and her husband, Justin, are the parents of three children. She loves natural health, delicious salads, chocolate chip cookies (balance), puzzles on the weekend, and seeing others come alive!
In this episode, Ashlee shares how this book downloaded into her mind and heart, how her life has prepared her to share this message of rest through Jesus, and why you are already qualified to rest.
"I value working and now I value resting."
listen on
show notes
What prompted Ashlee to write her new book after years of never wanting to write a book (4:05)

Why you already have permission to rest (8:05)

How to receive the love of Jesus without feeling like you have pre-qualified for it (15:40)

What to do when you are in a waiting season with God (20:30)

How to consecrate a good desire to its highest purpose (30:55)

Ways to daily align yourself with Jesus' rest and His path (37:00)
Links mentioned in this episode:
follow Ashlee
If you enjoyed this episode, it would mean the world to me to see your feedback through a rating and review on Apple Podcasts!